Lawn Care Services
Fertilization
Weed Control
Aeration
Power Rake
Spring & Fall Clean Up
Irrigation
Landscaping Services
Hydroseeding
Sod
Mulching
Landscape Design
Planting
Retaining Walls
Pavers & Patios
Water Features
Irrigation
Landscaping & Planting
Whether you are looking to improve and expand your existing landscape or want a completely new landscaping design, we have the experience and equipment necessary to get the job done. Our highly trained staff will work with you every step of the way to produce the perfect look you desire. You can choose from a variety of building materials such as rock, patio pavers, edgers, concrete, retaining walls, mulch, wood and much more to create the custom design of your dreams. In addition, we help you select plants and shrubs that grow well and flourish in our climate. Our experienced crew will create, design and install custom landscaping around your entire property. From retaining walls to planting shrubs and sod, we will make your home stand out in the neighborhood!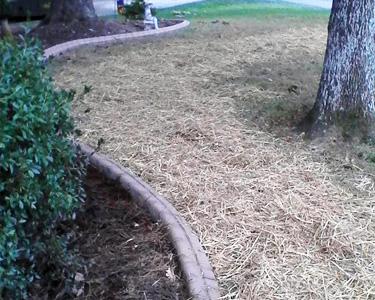 Water Features
We offer a versatile range of water fountains in both traditional and contemporary styles. With our extensive range of choices, the creation of a wonderful garden water feature is limited only by your own imagination. Our water features include a pump, lights, rings, liners, and foundation, as well as troublefree installation. There are a lot of landscaping around water features to create a one of a kind oasis.
Fertilization & Weed Control
A comprehensive maintenance program for your lawn using the perfect combination of fertilizer, weed control applications and insect control provide the necessary nutrients to ensure a much healthier lawn. Our crew will follow a specialized program on your property for complete year-round coverage. We apply different combinations of these products in Spring, late Spring, Summer and Fall in order to achieve the best results for the overall health of your yard.
Spring and Fall Clean-Up
It is very important to give your lawn a detailed cleaning at the beginning and end of each season. Removing dead wood, leaves and debris is important for healthy grass and plant growth. Not only does it promote growth, but it also reduces the growth of weeds. We use special equipment designed to "deep clean" your grass to ensure a stronger and healthier lawn year after year.